ABOUT BODY PARADOX
Our Team
Nemiah Rutledge is the Founder and Owner of Body Paradox. Since 2015, organizations including Harrell & Harrell, P.A., Baptist Health, Florida Blue and countless others are healthier and happier because of Nemiah and his team of certified fitness trainers that serve all aspects of physical wellness.
With Nemiah at the helm, the Body Paradox team brings personalized levels of fitness to individuals, small business and busy executives to ensure that residents of the First Coast stay engaged with their bodies in the best way possible.
Nemiah is a graduate of the Leadership Jacksonville class of 2021 and is a member of Leadership Florida. He was also named Small Business Leader of the Year for the JAX Chamber Health Council.
Most recently, Nemiah joined the Jacksonville Jaguars' Leadership MVP Team. Always networking, leading and growing, Nemiah is laser-focused on bettering the city, his business and himself. His energy and enthusiasm for life are contagious, and he brings that frequency to everyone he meets.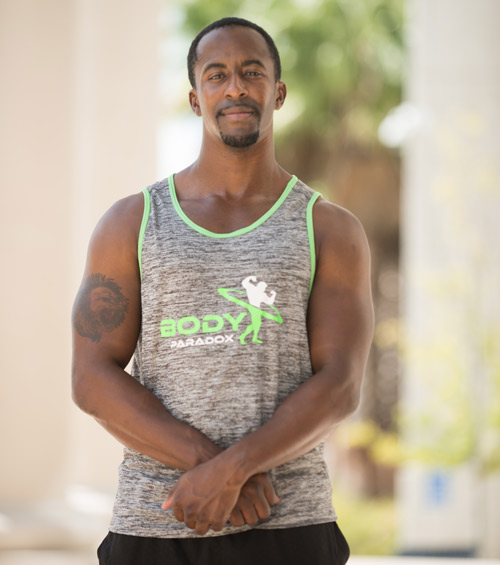 Get started today, call 904.962.1797 or contact us online.